Entry-level Trader for short-term gas trading
Jobtype & start time
Full-time, as soon as possible.
Deadline
30.06.2022. We will be screening candidates on an ongoing basis.
About Danske Commodities
We are a tech-driven energy trading company that trades power, gas and certificates across 40 markets. Working for a viable energy future, we use our trading expertise to connect producers and large-scale consumers to wholesale markets.
Vacancy
Entry-level Trader for short-term gas trading
Are you newly graduated or about to graduate? And would you like to kickstart your career in one of the best trading teams in Europe? As our new trader-in-the-making for our short-term gas trading team, you will gain valuable insights into tradable commodity markets and contribute directly to the performance of the team.
Short-Term Gas Trading & Operations at Danske Commodities
You will join our Short-Term Gas Trading & Operations that works with maximising value in the (sometimes very) volatile short-term gas markets. We combine a data-driven approach with an efficient setup that integrates trading and operations, making us well-positioned to capture opportunities and restore energy balances close to delivery. We trade 24/7 every day of the year and always seek to grow our presence within natural gas – and with Equinor in our corner, we have the necessary financial capacity to enter new markets.

Trading is a team sport
You will join a committed team of people who are in it to win it – together. Our team consists of highly skilled specialists; traders with an eye for results, analysts from diverse academic backgrounds with innovative approaches to data and automation, and tech-savvy developers working side-by-side with the business. With five different nationalities and an average age under 30, the team is young and international. We are known for our team spirit, great collaboration and unity – and this is important as we are highly dependent on each other.

Your journey as our gas trader
No matter your level of experience and your educational background, we will make sure you get a thorough introduction to the team, your tasks and our general trading setup. You will be assigned a mentor, who will make sure that you are integrated into our team and prepare you for performing the tasks at hand. In time, we hope that you will bring your ideas and input to the table in terms of how we can improve our day-to-day activities. As the gas team in general has a very broad reach of various business activities, there are a lot of opportunities for further career development – either at DC or at our parent company, Equinor.
We offer
professional and skilled colleagues, who set the bar high
great opportunities for individual development
flexible working hours
numerous social and professional events, incl. sporting events and parties
an office in the heart of Aarhus, next to the central train station
Responsibilities
trade in the short-term gas markets in Europe
optimise our asset portfolio in the short-term markets
participate in shift rotations covering a 24/7 trading setup
participate in our dispatching duties, including scheduling gas flows and trades
Qualifications
We expect that you:
graduate this summer from (or already hold) a relevant master's degree in Economics, Finance, Mathematics, Physics or similar – or have 1-2 years of trading experience
are proficient in English – both written and verbal
Personal skills
We expect that you:
take a holistic approach to your job and have an eye for opportunities in the market, while also considering the associated risks
are thorough and diligent in your work ethic – value may be hidden in the details
take a positive view: no job too big, no job too small – the team covers a wide range of tasks and we always support each other with getting the job done
are creative and innovative in finding new ways to challenge the status quo in order to maximise value
Not the right fit for you? We might have something else that proves to be a better match.
Get in touch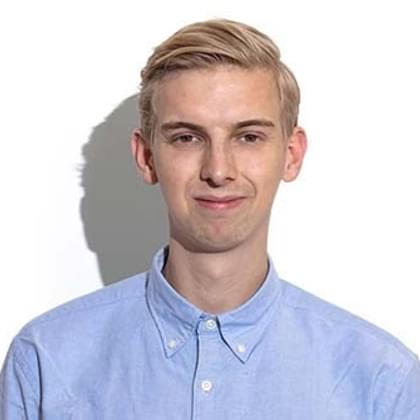 Patrick Kristensen
Manager, Head of Short Term Gas Trading & Operations
+45 8827 8391