Experienced Analyst for quantitative gas trading strategies
Jobtype & start time
Full-time, as soon as possible.
Deadline
01.07.2022. We will be screening candidates on an ongoing basis.
About Danske Commodities
We are a tech-driven energy trading company that trades power, gas and certificates across 40 markets. Working for a viable energy future, we use our trading expertise to connect producers and large-scale consumers to wholesale markets.
Vacancy
Experienced Analyst for quantitative gas trading strategies
Would you like to work closely with leadership on trading strategies, quantitative analyses and models to drive our automated trading efforts? And would you like to join a team with great collaboration and nerdy knowledge sharing? Then you might be the quantitative analyst we are looking to welcome in our Gas Digitalisation team!
Gas Digitalisation at Danske Commodities (DC)
In Gas Digitalisation, we contribute directly to generating value for DC's gas business by creating data-driven decision making models and trading strategies in close collaboration with our colleagues in the Gas Trading team. At the same time, we work side-by-side with software developers to equip our gas traders with a broad suite of market execution tools allowing traders to focus less on execution on more on reading the market.

Join a team of committed and skilled quants
You will join a team of highly skilled quants, who work closely together with the entire Gas Trading unit to develop new business ideas. The team is made of a high level of expertise, a great commitment and great team spirit. Our success is rooted in close collaboration together with the rest of the unit to develop new business ideas and every day, we collaborate with software developers and data engineers to ensure high performance implementations. We are all very curious about our field of work and constantly aim to expand our knowledge base and share this knowledge internally in the team – and with analysts across the organisation.

Become part of leading Gas Digitalisation's quantitative trading strategy agenda
We imagine you have at least three years' experience working in a similar role in the energy or financial industry and is comfortable with taking on responsibility. This role is a unique chance to work closely with leadership, traders, quants and software developers, as you will get the responsibility together with our Head of Gas Digitalisation for prioritisation of automated trading activities in accordance with the commercial gas priorities.
We will make sure you get a thorough introduction to the Gas Trading unit and our entire setup in terms of systems, tools and models. Once you are up and running, your first tasks will be to join the Head of Gas Digitalisation and commercial stakeholders in prioritising the development of automated trading strategies and solutions. Over time, you will be responsible for the development, implementation and execution of your own automated strategies.
We offer
professional and skilled colleagues, who set the bar high
great opportunities for individual development
flexible working hours, including the opportunity to work from home up to two days a week as per agreement with your direct leader
numerous social and professional events, incl. sporting events and parties
an office in the heart of Aarhus, next to the central train station
Responsibilities
proactively identify, propose and develop profitable business opportunities, adding value to the already existing business areas
prioritise automated trading activities in accordance with the commercial priorities of the unit
develop, implement and execute automated strategies that support the strategy of the European Gas Trading unit and the corporate strategy
specify and implement automated trade execution functionality
engage proactively with software developers on relevant projects, including day-to-day prioritisation of the development tasks
Qualifications
We expect that you:
have more than three years of experience working in a similar position
have a minimum of two years of programming experience in Python, C# or a similar language. Familiarity with SQL is an advantage
possess excellent communications skills in English, both verbal and written
Personal skills
We expect that you:
are proactive by nature and have the ability to drive things forward – you will have the responsibility for a wide range of tasks that require you to take initiative and follow up
are very well structured and quality conscious – we work on business-critical systems. Deadlines can be short, and an error could have a serious impact on our financials and/or reputation
are a curious person who loves the craft. We like to explore and find new ways as a team
possess solid communication skills and master simplifying complex topics while interacting with stakeholders like commercially minded traders or technically minded software developers or data engineers
Not the right fit for you? We might have something else that proves to be a better match.
Get in touch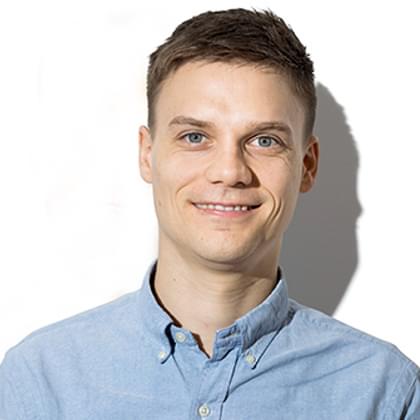 Tobias Basse
Director, Head of Gas Digitalisation
+45 8833 8101