Vacancy
Software Developer
Show job details
Danske Commodities (DC) is on a mission. We want to pave the way for the green transition by making renewable energy a profitable business – and we need skilled software developers like you to do it!
The job
Here's what the job entails
Here's what the job entails
As a software developer in DC, you will be doing both greenfield and brownfield development. You will learn to take ideas and convert them to working systems running in a production environment. And the best part is that you will develop systems and then actually see them used to make a difference. Not only that, but we are usually seated right next to our trading colleagues and frequently chat about how to make the software even better. The satisfaction from impacting the full lifecycle of our code is hard to describe. You will have to experience it for yourself! "You build it, you deploy it, you run it" is our mentality, and you will learn to appreciate fully automated continuous integration and delivery. And more concretely, your tasks include:
develop high quality systems
maintain and continually improve proprietary systems
review other team members' code and share learning points between you
be curious and keep learning new things
follow the technology development and new coding trends
The team
Meet the team
You will join a team of more than 50 motivated software developers. We are a laid-back, yet curious, bunch - and we eagerly seek out new technologies, practices and methodologies to incorporate into our daily work. Our culture is informal and learning-based, and you will get the opportunity to leverage your existing skill set and add new competencies along the way.
We enjoy getting together across the entire team for movie nights, go-karting, boardgames, biking, dinners and everything in between. Oh, and then there is the mythical and unprecedented developer end-of-season holiday quiz… You don't want to miss out! Some of us are also parents, and we understand what it means to be a professional developer and a parent at the same time. Need flexibility to make the batteries last all day? We got you covered on that as well.
Tech-stuff – always finding the best solution
On the technical side, we are primarily based on .NET6, although we venture into Python and Java when needed. We develop distributed systems using a splash of DDD. We use Apache Pulsar for brokering messages as well as data across the wire (we are proud contributors of the DotPulsar library). MSSQL is our go-to database, but we have a select few other databases around as well. We talk REST or gRPC when synchronous communication is appropriate – sometimes with a bit of GraphQL as well. Software delivery is of course continuous and automated, and we deploy on both traditional VMs as well as our brand new OpenShift cluster. This also means that we are shifting from Windows to Linux and from servers to containers.
Your qualifications
But enough about us… over to you!
As you will be working closely with fellow developers as well as stakeholders across the business, we expect that you are a collaborator. We also expect that you are able to apply yourself wherever you can add value and that you are not afraid to take the lead if you have a great idea.
Further, we imagine that you:
wish become an expert in .NET or further your existing .NET skills
want to be able to deliver software full-cycle – from requirements and coding to deployment, monitoring and maintenance
want to collaborate with team members on how to improve the software craftsmanship in the team
We offer
We'll take good care of you
At Danske Commodities, we take great care of our people. Joining us means you'll get a lot of great perks – including social events, cultural experiences, tasty food and benefits to better your health, your life and your future.
Here are some of the benefits we offer our employees:
Flexible working hours
including the option to work from home up to two days per week
Vast development opportunities
with the help of your own individual development plan, access to our DC University with 50+ courses as well as remote courses through Harvard Learning
Global career prospects
as part of the Equinor group with +20,000 colleagues across the world
10% paid pension
as well as a beneficial health care and insurance package
Great parental leave conditions
including 26 weeks of paid maternity leave and 16 weeks of paid paternity leave as well as the opportunity to join the network Inspired Beyond Babies
Paid children's sick days
10 annual paid absence days in relation to child sickness, to be used whenever needed
Extra days off
five, to be exact, as well as a Yay Day (an additional day off dedicated to 'me time') every year
Senior days
if you're over 55 years old
Share savings
the opportunity to participate in our parent company Equinor's share savings programme
Paid at home internet and equipment
including a mobile phone with subscription and a laptop
100+ yearly social and professional events
including DC Sports and DC Talks events, gatherings in our book club, bicycle club, student network, wine club, CS:GO team and more
Free Spotify Premium subscription
Various free tickets
to family-friendly and cultural attractions
Discounts
at hotels, restaurants, sports clubs and more
Organic food
including a light breakfast, lunch buffet and snacks throughout the day
An office in the heart of Aarhus
right next to the central train station
The process
Recruitment process and relocation
You can read more about our recruitment process here. Please note that if you are an international candidate, we will reimburse travel expenses in connection with potential interviews and support you with the relocation process.
About us
What we're about
We're a tech-driven energy trading company present in 40 markets across five continents. Our +450 people are driven by a need to constantly better things. If you are too, we could very well be the right place for you. You'll join a collective of thinkers and doers. Aspiring chefs, runners, parents, beekeepers, gamers – the list goes on. We're highly specialised experts within our fields. But it's actually our diversity of ideas we're most proud of, which is why we continuously work on strengthening an inclusive culture where diverse teams thrive.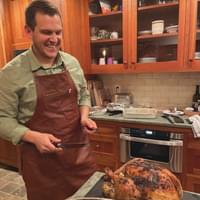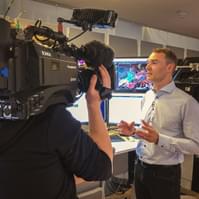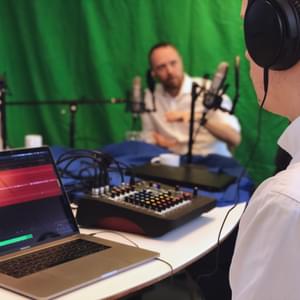 Our organisation is flat with an open-door policy. We expect you to care. About your work. About your own and your colleagues' collective successes. And about the difference we make at Danske Commodities. Together with our parent company Equinor, we have the vision and strength to accelerate the energy transition and make an impact. Like no other.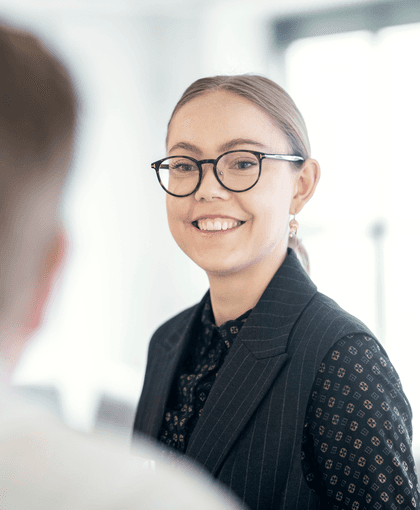 Other vacancies
Does the job not fit your profile?
Luckily, we often have lots of other interesting positions available that might prove to be a better match.
See other vacancies