Vacancy
Student employee for Power Trading Operations & Systems
Show job details
Are you intrigued by finding new ways to optimise processes? Do you work in a structured manner? And would you like to contribute to the digitalisation and automation journey of a global energy company? If so, grab this opportunity to become the student employee we are looking for to join Power Trading Operations & Systems!
The job
Here's what the job entails
In the role, your primary areas of responsibility will be both to support the power trading teams with their daily tasks as well as develop and maintain numerous business tools with a great focus on process optimisation.
Further, your areas of responsibility will include the following:
schedule and balance internal and external electricity flows on an hourly basis
continuously communicate with internal stakeholders, external counterparties and exchanges
assist with covering daily shifts from 07:00-14:00 and 14:00-20:15 – seven days a week, 365 days a year
on the longer run, potentially participate in a 24/7 on-call duty scheme
The team
Meet the team
As our new student employee, you will join our Power Trading Operations & Systems team in which we act as the operational experts in Danske Commodities (DC). This role allows great insight into the systems used in DC, which gives us a significant role in the continuous digitalisation and automation journey in DC.
In the team, we have an informal atmosphere, where we enjoy balancing the professional everyday life with fun activities after working hours. This includes getting together in the team for activities such as padel tennis, fitness, dinners, boardgames – and everything in between. We are a team of young and innovative people who take pride in motivating, supporting and challenging each other. We are a mixed team of both student employees and fulltime employees which adds a great dynamic to the team.
Your qualifications
But enough about us… over to you!
As you will join a team that operates in a dynamic market, we are looking for someone who takes a positive view and sees opportunities where others see problems. Also, we imagine that you are curious by nature and willing to learn more about the field we work within.
Furthermore, we expect that you:
are currently enrolled in a relevant education within Computer Science, Economics, Finance, Mathematics or similar
are interested in learning the coding languages Python, SQL and VBA – or perhaps you already have some skills within one (or more) of these
can work approx. 20 hours a week 
Please note that it is not a requirement to have prior knowledge of the energy industry to enter this role.
We offer
We'll take good care of you
At Danske Commodities, we take great care of our people. Joining us means you'll get a lot of great perks – including social events, cultural experiences, tasty food and benefits to better your health, your life and your future.
Here are some of the benefits we offer our employees:
Flexible working hours
to fit with your studies
Vast development opportunities
with the help of your own individual development plan, access to our DC University with 50+ courses as well as remote courses through Harvard Learning
Global career prospects
as part of the Equinor group with +20,000 colleagues across the world
Beneficial health care and insurance package
Great parental leave conditions
including 26 weeks of paid maternity leave and 16 weeks of paid paternity leave as well as the opportunity to join the network Inspired Beyond Babies
Paid children's sick days
10 annual paid absence days in relation to child sickness, to be used whenever needed
Bonus scheme
100+ yearly social and professional events
including DC Sports and DC Talks events, gatherings in our book club, bicycle club, student network, wine club, CS:GO team and more
Free Spotify Premium subscription
Various free tickets
to family-friendly and cultural attractions
Discounts
at hotels, restaurants, sports clubs and more
Organic food
including a light breakfast, lunch buffet and snacks throughout the day
An office in the heart of Aarhus
right next to the central train station
The process
Recruitment process and relocation
You can read more about our recruitment process here. Please note that if you are an international candidate, we will reimburse travel expenses in connection with potential interviews and support you with the relocation process.
About us
What we're about
We're a tech-driven energy trading company present in 40 markets across five continents. Our +500 people are driven by a need to constantly better things. If you are too, we could very well be the right place for you. You'll join a collective of thinkers and doers. Aspiring chefs, runners, parents, beekeepers, gamers – the list goes on. We're highly specialised experts within our fields. But it's actually our diversity of ideas we're most proud of, which is why we continuously work on strengthening an inclusive culture where diverse teams thrive.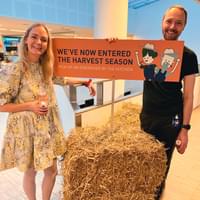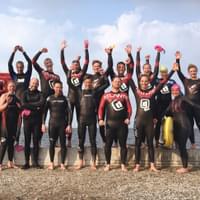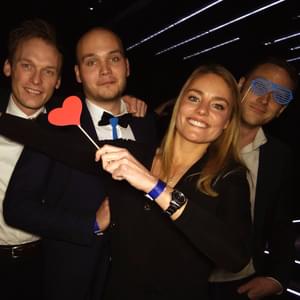 Our organisation is flat with an open-door policy. We expect you to care. About your work. About your own and your colleagues' collective successes. And about the difference we make at Danske Commodities. Together with our parent company Equinor, we have the vision and strength to accelerate the energy transition and make an impact. Like no other.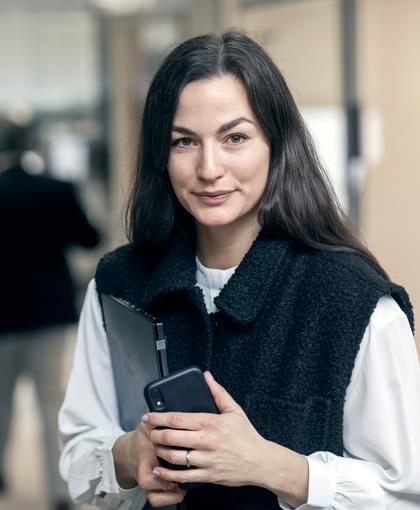 Other vacancies
Does the job not fit your profile?
Luckily, we often have lots of other interesting positions available that might prove to be a better match.
See other vacancies