Vacancy
KYC & credit risk analyst for trading desk in São Paulo
Show job details
Do you have an interest in the areas of Know Your Customer (KYC), Anti Money Laundering (AML), sanctions and credit risk? Are you motivated by carrying out thorough analyses? And do you thrive in a dynamic work environment? Then grab this opportunity to become our new KYC & credit risk analyst in São Paulo, Brazil!
The job
Here's what the job entails
In the role, your primary function will be to conduct KYCs and sanctions screenings on our portfolio of Brazilian counterparties. Further, your areas of responsibility will include the following:
follow up on the backlog of KYCs, making sure they are renewed in time
manage daily KYC operations, including sanctions screenings, KYCs and other ad hoc requests related to our Brazilian counterparties
support with ensuring we keep relevant procedures and mandates up to date
assist with credit lines and ad cases
The team
Meet the team
As our new KYC & credit risk analyst, you will join Danske Commodities (DC) Brazil, where we have recently established a trading desk. As such, we are looking for the next colleague to join this journey and make a real difference in DC's global expansion journey. In DC's Brazil Power Trading team, we will handle all power trading related to our parent company Equinor's activities in Brazil. As such, we are currently building the necessary capabilities and systems to enable an efficient and profitable power trading desk as well as being the route-to-market for Equinor's renewables assets.
In the role, you will become part of our HQ Credit Risk Management team, located in Aarhus, Denmark. We are a team of six professionals within counterparty due diligence and credit risk management, responsible for safeguarding the business by carrying out relevant screenings of our portfolio of counterparties. We are a dedicated and highly specialised team that functions both as guardians of the business, as well as partners for the organisation, working in close collaboration with stakeholders across the entire value chain.
Your qualifications
But enough about us… over to you!
As you will conduct analyses and risk assessments that are used for decision-making, the candidate we are looking for is detail-oriented and precise with an independent approach to problem-solving. Also, we imagine that you take a positive view; no job too big, no job too small – the team covers a wide range of tasks, and we always help each other in getting the job done.
Furthermore, we expect that you:
have previous experience from a similar position
have working experience with compliance risk, including KYCs and sanctions screenings
are proficient in English and Portuguese – both written and verbal
Please make sure to submit your application in English.
We offer
We'll take good care of you
At Danske Commodities, we take great care of our people. Joining us means you'll get a lot of great perks – including social events, cultural experiences, tasty food and benefits to better your health, your life and your future.
Here are some of the benefits we offer our employees:
Flexible working hours
including the option to work from home up to two days per week
 
Vast development opportunities
with the help of your own individual development plan, access to our DC University with 50+ courses as well as remote courses through Harvard Learning
 
Global career prospects
as part of the Equinor group with +20,000 colleagues across the world
 
Private pension plan
in which the company contributes with the same amount as you
 
Beneficial health, dental and life insurance plans
Employee Assistance Programme (EAP)
meaning we offer you support through various difficult situations
 
Great parental leave conditions
including 120 consecutive days of paid maternity leave and 20 consecutive days of paid paternity leave as well as the opportunity to join the network Inspired Beyond Babies
 
Kindergarten and education for children
meaning we offer reimbursement of costs related to monthly fees of kindergarten or schooling
 
Transportation voucher
we cover your public transportation costs when going to the office
 
Result sharing plan (PLR)
Yearly social and professional events
 
Lunch and groceries vouchers
 
An office in the financial heart of São Paulo
The process
Recruitment process and relocation
You can read more about our recruitment process here. Please note that if you are an international candidate, we will reimburse travel expenses in connection with potential interviews and support you with the relocation process.
About us
What we're about
We're a tech-driven energy trading company present in 40 markets across five continents. Our +500 people are driven by a need to constantly better things. If you are too, we could very well be the right place for you. You'll join a collective of thinkers and doers. Aspiring chefs, runners, parents, beekeepers, gamers – the list goes on. We're highly specialised experts within our fields. But it's actually our diversity of ideas we're most proud of, which is why we continuously work on strengthening an inclusive culture where diverse teams thrive.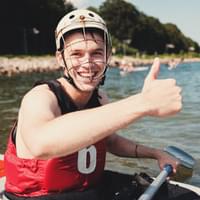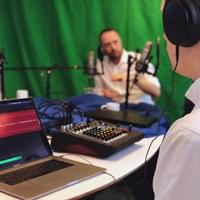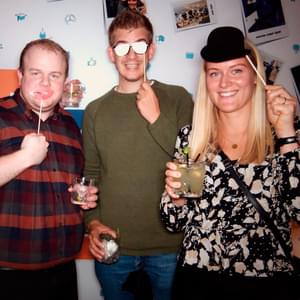 Our organisation is flat with an open-door policy. We expect you to care. About your work. About your own and your colleagues' collective successes. And about the difference we make at Danske Commodities. Together with our parent company Equinor, we have the vision and strength to accelerate the energy transition and make an impact. Like no other.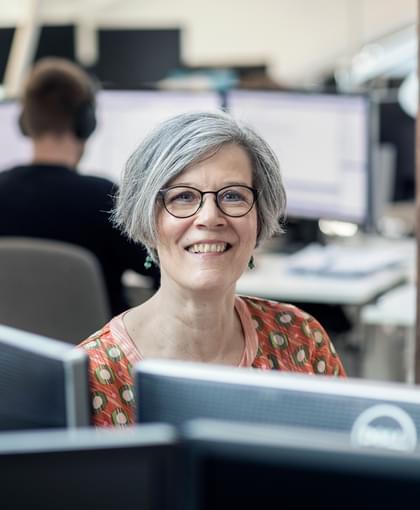 Other vacancies
Does the job not fit your profile?
Luckily, we often have lots of other interesting positions available that might prove to be a better match.
See other vacancies