Vacancy
Entry-level day-ahead power trader
Show job details
Would you like to contribute directly to the performance of the business? As our new day-ahead power trader for the Renewables & Cross-Border Trading team, you will be able to do so while gaining valuable insights into tradable commodity markets as part of a global energy company!
The job
Here's what the job entails
In the role, you will work in a fast-paced and highly structured trading environment with tight daily deadlines. Your main task will be to trade and optimise our portfolio in the Southeast Europe region. Over time, you will be given full responsibility for developing and executing on trading strategies in the Southeast Europe portfolio.
Concretely, your areas of responsibility will include the following:
trade physical transmission rights across borders in Southeast Europe
make a daily forecast of hourly power prices in several European countries
formulate and execute daily strategies
participate in the team's trading shift scheme, including weekend shifts (every third weekend)
The team
Meet the team
As our new day-ahead trader, you will join our Renewables & Cross-Border Trading team, where we trade physical transmission rights between power markets in Europe. We analyse market fundamentals on a day-ahead level and produce a forecast of the prices for the coming day. Simultaneously, we trade transmission rights on multiple borders and power on the energy exchanges around Europe. We also do forward trading and assist with handling the off-take of power from renewables assets.
You will join a team of motivated traders who work together as one team on a fast-paced trading floor, always aiming for the best results. We know that successful trading strategies depend on teamwork, and this means that we have a high degree of trust in one another. Even though our workday consists of a high-paced atmosphere, we make sure to maintain a healthy work-life balance.
Your qualifications
But enough about us… over to you!
As you will be driving initiatives forward and challenge when needed, we are looking for someone who is innovative and not afraid of taking responsibility. Also, as the pace is high in DC, we support each in getting the job done – and we are looking for someone with a positive attitude, no job is too big or small.
We also imagine that you:
have an interest in financial markets and the field of trading
have a basic understanding of mathematics, statistics and options
are proficient in English – written and verbal
Please note that it is not a requirement to have prior knowledge of the energy industry to enter this role.
We offer
We'll take good care of you
At Danske Commodities, we take great care of our people. Joining us means you'll get a lot of great perks – including social events, cultural experiences, tasty food and benefits to better your health, your life and your future.
Here are some of the benefits we offer our employees:
Vast development opportunities
with the help of your own individual development plan, access to our DC University with 50+ courses as well as remote courses through Harvard Learning
Global career prospects
as part of the Equinor group with +20,000 colleagues across the world
10% paid pension
as well as a beneficial health care and insurance package
Great parental leave conditions
including 26 weeks of paid maternity leave and 16 weeks of paid paternity leave as well as the opportunity to join the network Inspired Beyond Babies
Paid children's sick days
10 annual paid absence days in relation to child sickness, to be used whenever needed
Extra days off
five, to be exact, as well as a Yay Day (an additional day off dedicated to 'me time') every year – adding to the standard five weeks off each year
Senior days
if you're over 55 years old
Compensation for working night and weekend shifts
Bonus scheme
Share savings
meaning you have the opportunity to participate in our parent company Equinor's attractive share savings programme
Paid at home internet and equipment
including a mobile phone with paid subscription and IT equipment for when working from home
100+ yearly social and professional events
including DC Sports and DC Talks events, gatherings in our book club, bicycle club, student network, wine club, CS:GO team and more
Free Spotify Premium subscription
Various free tickets
to family-friendly and cultural attractions
Discounts
at hotels, restaurants, sports clubs and more
Organic food
including a light breakfast, lunch buffet and snacks throughout the day
An office in the heart of Aarhus
right next to the central train station
The process
Recruitment process and relocation
You can read more about our recruitment process here. Please note that if you are an international candidate, we will reimburse travel expenses in connection with potential interviews and support you with the relocation process.
About us
What we're about
We're a tech-driven energy trading company present in 40 markets across five continents. Our +500 people are driven by a need to constantly better things. If you are too, we could very well be the right place for you. You'll join a collective of thinkers and doers. Aspiring chefs, runners, parents, beekeepers, gamers – the list goes on. We're highly specialised experts within our fields. But it's actually our diversity of ideas we're most proud of, which is why we continuously work on strengthening an inclusive culture where diverse teams thrive.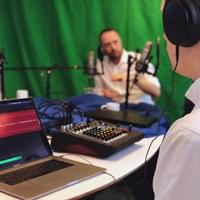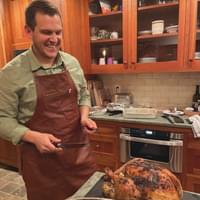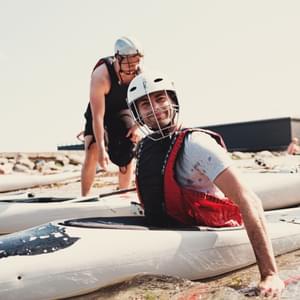 Our organisation is flat with an open-door policy. We expect you to care. About your work. About your own and your colleagues' collective successes. And about the difference we make at Danske Commodities. Together with our parent company Equinor, we have the vision and strength to accelerate the energy transition and make an impact. Like no other.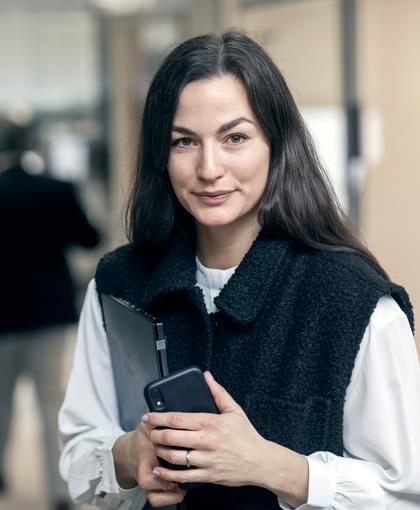 Other vacancies
Does the job not fit your profile?
Luckily, we often have lots of other interesting positions available that might prove to be a better match.
See other vacancies