Alexandra's guide to the
UK
If you are planning a trip to the
UK
, this article is a must-read. Here, Senior Originator and Brit Alexandra Healy gives us her recommendations and best travel advice when visiting the
UK
– including historic landmarks, dammed-off clay pits for swimming and dos and don'ts when travelling on the tube.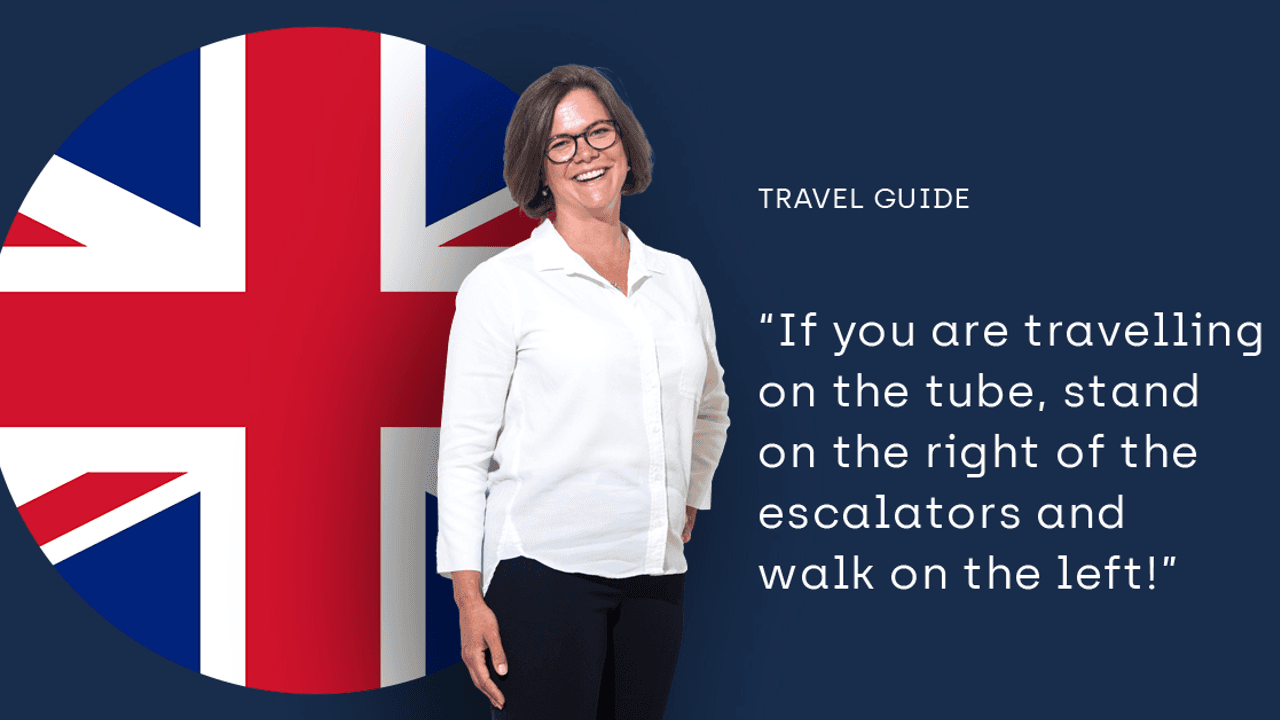 What places are a must-see?
If you are based in London, then you are spoilt for choice for places to see. Some key historic landmarks are Tower Bridge, the bridge that lifts to let tall boats through, and close by is the Tower of London, originally built by William the Conqueror in 1078 and having had many purposes through its lifetime, including housing prisoners ahead of execution. You then have St Paul's Cathedral, the Houses of Parliament and Big Ben (fun fact – Big Ben is the name of the bell inside the clock and the tower is actually called the Elizabeth Tower). Two great places opportunities to see London from high up are having a ride on the London Eye or going to the top of the Shard, the tallest building in Europe.
If you want to go further afield, then there are many other cool cities to visit, or indeed countryside to explore. Key cities would be York in the North and Winchester to the South, Norwich to the East and Bath to the West, all of which have loads to offer.
Don't forget, if you are travelling on the underground (tube), people stand on the right of the escalators and walk on the left!
Where should I go if I want to take a swim?
Definitely Dorset on the south coast! I may be slightly biased, as I grew up there, but there are multiple beautiful, sandy and safe beaches to have a swim, as well as being where the Jurassic Coast start – a World Heritage Site that runs from Dorset to Cornwall.

If you are in London, the best place to head to is Hampstead Heath Swimming Ponds, which are dammed-off clay pits in North London. They are a little cold, even in the summer, but very popular with the locals and even have their own winter swimming club! Brrrr!
Which dishes should I try?
A hard one in the UK, as you can get pretty much any food you want, and we struggle to define our national dish! My recommendation would be fish and chips on the seaside or a decent roast beef with Yorkshire pudding on a Sunday in one of the many cosy pubs.
Which phrases should I learn?
"How do you do" when you are introduced to somebody. The confusing thing is that the answer to this is "how do you do" back… Very strange!