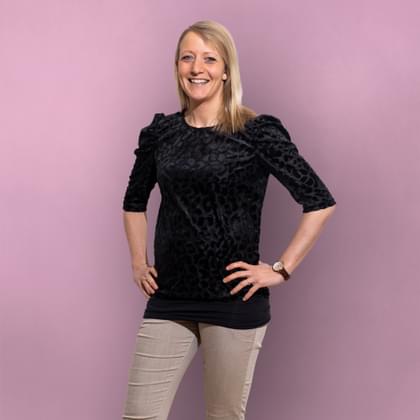 Legal & Compliance
Helle Elkjær Jørgensen
Senior Legal Counsel
Education
Master's in Business Administration & Commercial Law
Fun fact
I hold the female record for the best finishing time at the DHL relay in DC (so far)
My background
I'm born and raised in a small Danish town on the "nose" of Jutland. Moved to Aarhus in 2008 to study Business Administration & Commercial Law. I started my career in DC in 2012 as a student employee and continued full time once I finished my studies and I have been here since then.
Why I wanted to work for DC
During my studies I thought that an international company was something for me. Happily I got the possibility to test it during my studies and found out that the split between a lot of responsibility, challenges, flexibility and great colleagues are a good match for me.
What I do
I work in our Legal team where we negotiate all kinds of contracts spanning from trading agreements, balancing agreements, consultancy agreements, guarantees, confidentiality agreements and so on. We assist the organisation in any kind of legal matter that may arise on the way.
My typical workday
My typical work day starts by catching up on possible urgent e-mails and requests, and prioritising the most important things to be done today, always having in mind that my plans and prioritisation may change quickly due to the nature of DC's business. If an urgent or interesting business case come up, we of course adapt to see if we can catch the case. My work day is a split between meetings and concentrated work at my desk, preparing and negotiating contracts with customers, counterparties, consultants or any other entities we may cooperate with.
The best part of my job
You are offered a lot of responsibility and flexibility when doing your job which gives you a lot of motivating challenges. Two days a rarely the same when you are working at DC. Furthermore I have a lot of great colleagues and the winning- and open culture in DC is great.