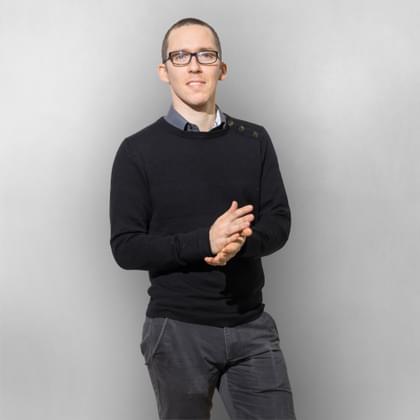 Tech
Jakob Arendt Rasmussen
Senior Software Developer
Education
PhD in Theoretical Physics and Nanoscience
Fun fact
I have six children and don't drink coffee
My background
Originally from Southern Jutland ("synnejylland"), I'm a misfit geek from the countryside. I experimented with music in my teenage years before letting myself engulf by academia and the world of nanoscience. This led me to a Bachelor and a PhD in Theoretical Physics which, perhaps a bit out of the ordinary, led to a Software Developer position in DC.
Why I wanted to work for DC
Because of the extremely fascinating business area, the high pace and the young and modern culture.
What I do
I develop and maintain software to support the business flow in DC – from trading to invoicing
My typical workday
A typical day at work does not exist at DC! But I divide my time between supporting the business (keeping the software systems running and solving what problems that may appear) and doing actual software development. Both tasks require a close contact with colleagues ensuring that development is on the right path and that support and maintenance works effectively.
The best part of my job
The variety of different tasks combined with the possibility to immerse yourself into complex assignments – and of course the wonderful colleagues.