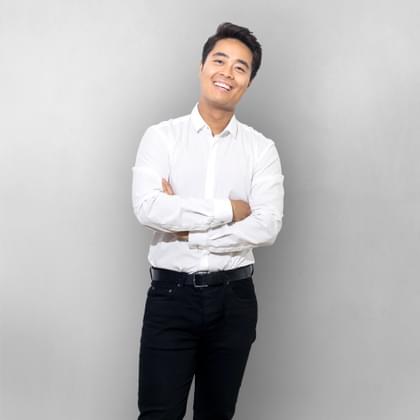 Tech
Khoa Van Vu
Head of Data Operations
Education
Master's in Business Intelligence
Fun fact
I used to be a Blackjack and Poker dealer
My background
I was born in southern Jutland and attended a natural science programme in high school after which I moved to Aarhus when it was time to study at the university. Somehow I ended up studying Business Administration rather than something within natural science and obtained a Master's degree within Business Intelligence alongside working at DC. I am also a huge NBA nerd from a statistics perspective as well as an entertainment perspective. It is not uncommon for me to stay awake to watch games, which typically starts between 01:00 and 04:30 AM.
Why I wanted to work for DC
DC was intriguing to me as it is known as a data-driven company. As a Business Intelligence graduate, this is exactly the kind of workplace we strive to work at and to be able to use some of the BI tools that I have learned throughout my studies is something I find very exciting and gives my skillset a purpose – to create value for DC.
What I do
I work in DARC, our data engineering and business intelligence department, where our purpose is to support the organisation as a whole e.g. by inserting millions of rows of data (weather data, currency exchange data etc.) into our data warehouse called ARIS. The data comes from all kinds of suppliers and is used to assist whoever might need it to support their decision-making.
My typical workday
I start the day by assessing how far I am with some of the projects that I am involved with. Throughout the day, I work on these while trying to keep the end-user involved in the process and do my best to accommodate whatever they might request so I can tailor the solution to fit their exact needs.
The best part of my job
The best part of my job is knowing know that the work I do creates value for the other teams within the organisation. The value creation happens when our team can deliver on what ever our stakeholders within DC request. With the data that we provide the organisation with, we support colleagues in making the most optimal decisions.