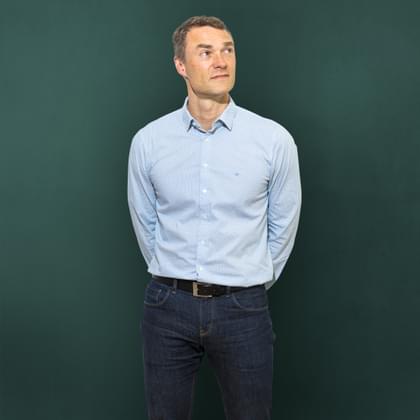 Trading, automation & analysis
Kim Bentzen
Head of Meteorology
Education
Bachelor's in Meteorology
Fun fact
Even though I've studied Meteorology, I've spent half of my career in Sales
My background
I have been a meteorologist since 1999, working for the Danish Meteorological Institute as well as privately owned weather companies. During this time I have worked with both aviation and ship-routing all over the globe, as well as local weather forecasting.
Why I wanted to work for DC
The working environment in DC allows you to make a difference. I also appreciate a working environment where my colleagues expect me to bring something to the table and are not afraid to challenge me on pretty much everything I deliver.
What I do
As a meteorologist I handle a lot of different questions regarding weather. Most importantly is the question of how the weather forecast data is incorrect or may develop over time. In other words: It is not so much the weather forecasts as such I do - rather a forecast of the forecasts.
My typical workday
The reason for weather being relevant for an energy company like DC is mainly the increasing amount of renewable energy production in many countries. For example: During a windy and sunny day in Germany, almost all of the power needed in the country may be produced by wind turbines and solar panels. In this case, a precise forecast of wind and sun will add a lot of value to the optimisation of the power production. My job is to improve the forecasts we already have in-house and to forecast if and when these forecasts may be completely off.
The best part of my job
The best part of my job is that I actually make a difference. Even in a world where computers seems like they can do everything better, faster and more precisely, I am still able to make a difference in the analysis of what the future will bring.