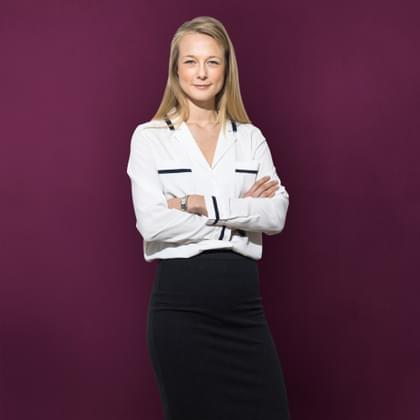 Tech
Pernille Maibom Refsgaard
Project Manager
Education
Master's in Management Accounting and Control
Fun fact
In my spare time I practice show jumping (horseback riding has been a part of my life for 20 years)
My background
The field of economics has always been one of my greatest interests, so I studied a Master's in Management Accounting and Control at Aarhus University. I started out working with Market- and Credit Risk Management in DC.
Why I wanted to work for DC
I was inspired by the nice culture and the complex business, which I wanted to understand.
What I do
I work as a Project Manager in one of our Technology units. I lead projects, which are strategically important to a successful implementation in the entire organisation. In DC, we have a very mature and highly developed project model to secure fast and thorough project execution. My greatest job is to ensure an effective project implementation, and that the project is correctly balanced in relation to scope, time and budget. Furthermore, my team and I always explore how we can implement projects faster and more effectively without compromise on the project's goals and success criteria.
My typical workday
The greatest part of my job is Stakeholder Management within the projects I am working on. I have daily contact with stakeholders in- and outside the organisation to secure mutual alignment on plans, timelines and next deliverables. I keep track on the project costs, risk mitigation plans and update the steering committees on important decision points. And then I off course make sure we celebrate our successes.
The best part of my job
I'm challenged every day I go to work and I still have a lot to learn about the energy markets. I have the best colleagues in the world!