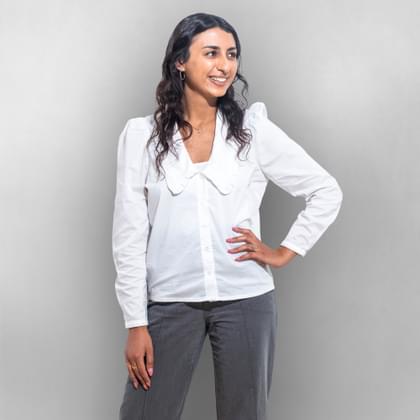 Legal & Compliance
Sheila Manafi
Junior Legal Assistant
Fun fact
I've finally mastered the "Worm" dance move after two New Year's resolutions and a lockdown
My background
I was born and raised in Aalborg. After graduating from High School, I decided to move to Aarhus to study Law at Aarhus University. My job experiences relevant to my education have been in relation to tenants' rights. Therefore, my daily work in DC is a big change from what I am used to.
Why I wanted to work for DC
The energy market is unique, and working for DC is a great opportunity to be a part of a professional and ambitious workplace where I can gain legal experience in ways I never imagined I would otherwise - especially not while studying. I didn't hesitate for a second applying when I saw there was an open position in Compliance at DC.
What I do
I work as a Junior Legal Assistant in Compliance. Since I started in DC, the majority of my focus has been on the legal aspects of the protection of personal data, i.e.: the General Data Protection Regulation (GDPR). As time goes by, I learn more about the regulations in relation to market abuse and what to be aware of in order to be compliant with said regulations.
My typical workday
In general, I assist the Compliance team with various tasks in order to make sure DC is compliant with international legislation. My daily work typically involves preparing agreements for reporting of trading data and protection of personal data. For instance, we need to have a Data Processing Agreement in place if we want to cooperate with another company if the cooperation means that personal information will be exchanged. We also need the proper Reporting Agreements in place in order to provide records of our energy market transactions and fulfill our obligations under the international regulations. In these situations, I make sure that the right agreements are signed and in place.
The best part of my job
It is amazing to be a part of a workplace where you are given great responsibility regardless of "just" being a student employee. Also, I love the varicosity of my tasks from day to day. I've actually been so happy about starting in DC that I skipped my summer break and worked instead.