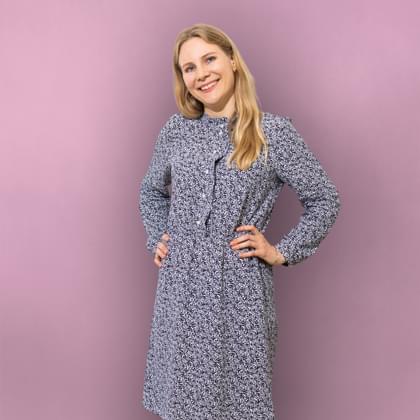 Trading, automation & analysis
Talia Zeppelin
Quantitative Analyst
Education
PhD in Computational Biophysics
Fun fact
I grew up on a farm and had a pet pig named Lassie
My background
Although I've spent most of my life in eastern Jutland, I've travelled the world and lived in cities such as Manchester, Sarajevo, Heidelberg and San Francisco. Natural sciences always fascinated me, but I could never quite choose which discipline interested me the most. Because of that, I chose a broad education in medicinal chemistry and quickly narrowed my interest down to computational biophysics and from there to data analytics.
Why I wanted to work for DC
I wanted to work for DC because of my keen interest in the field of data science. Even though the data that we use in DC are very different from what I've previously worked with, I absolutely enjoy using and learning new analytical techniques. Other than that, I wanted to work in a dynamic environment among talented people – so, DC is the perfect fit!
What I do
I provide additional analytical insights into the trends that our meteorologists detect from their daily forecasts. This enhances the traders' decision-making.
My typical workday
It's difficult to put an exact recipe on my day, but it typically starts with a nice refreshing cup of coffee. Other than that, my day usually involves exploratory analysis, number crunching, data fetching, data transformation and the likes.
The best part of my job
The best part of my job is when my analytical products or tools can aid the meteorologists into making more accurate forecasts, ultimately helping our traders better compete in the market!