Janne's guide to Finland
If you are planning a trip to Finland, this article is a must-read. Here, Head of Market Risk Management, Power
&
Certificates, Janne Pekka Väisänen, who is born and raised in Finland, gives us his recommendations and best travel advice when visiting the country of a thousand lakes – including northern lights, world-class cuisine, Helsinki and, well, lakes.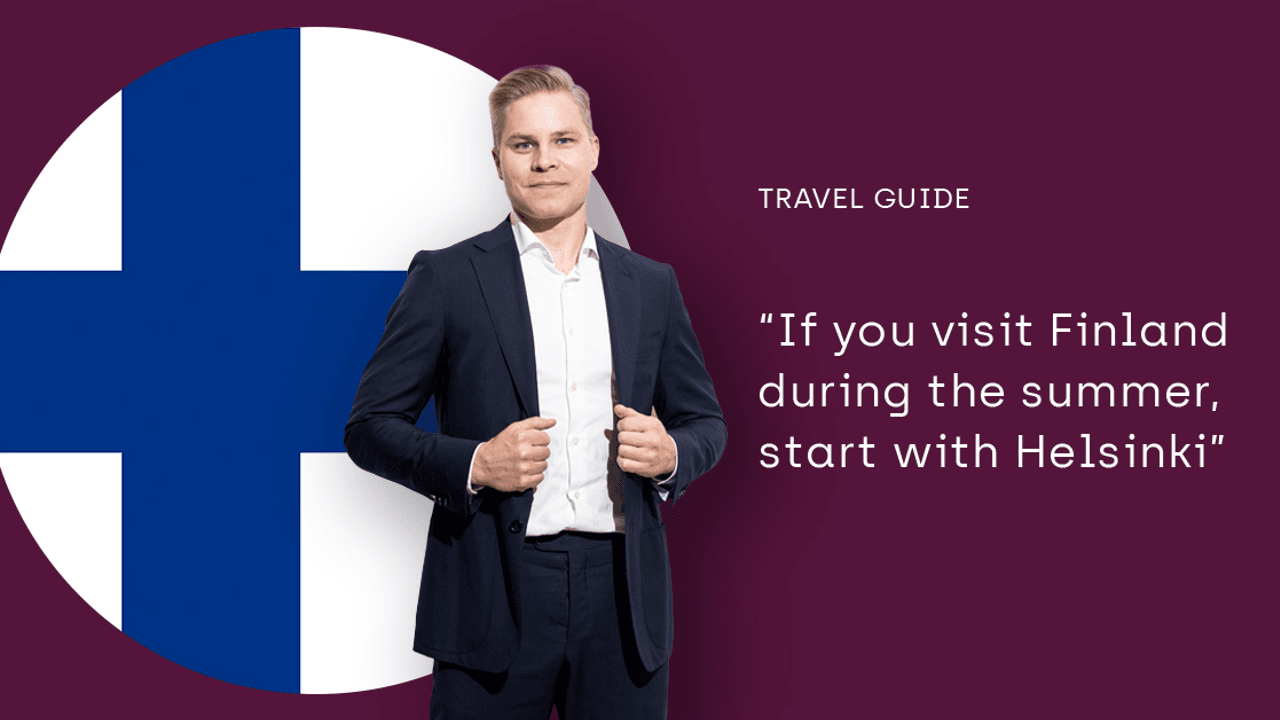 What places are a must-see?
Firstly, the different seasons make some difference to which locations you should visit in Finland. As the dark season lasts for quite some time, the recommendation is to head to the northern parts of Finland during wintertime. Northern Lights, reliable snow conditions and meeting the real Santa Claus are just a few choices up north.
If you visit Finland during the summer, then start with Helsinki. Suomenlinna Fortress, Market Square, Esplanadi cafes and Helsinki Central Park offer alternatives whether you like city life or the outdoors.

Porvoo old town, which is located about 50 kilometers from Helsinki, complements the capital area visit.

Åland archipelago interests many people. If you are an active person and prefer cycling, then you could try Åland Artchipelago Trail by bike.

As a former Tampere citizen, I am obliged to highlight that the best thing about Turku is the road to Tampere.
Where should I go if I want to take a swim?
It is the country of thousand lakes. Remember to drill a hole into the ice if it's winter. The best circumstances for a swim is a combination of summertime and a summer cottage.

Which dishes should I try?
Finnish cuisine is world-class, right. Usually, it pays more dividends to stick to the basics. If you really feel adventurous then Kalakukko, bread cheese or reindeer meat could be worth trying. On the dessert side, vanilla ice cream with cloudberries or bilberry pie makes the trade.
Which phrase should I learn?
You manage with English very well in Finland, luckily, since the Finnish language can be difficult. If you want to learn the traditional "thank you" (=kiitos) feel free to do so. I would recommend learning something more original, which would demonstrate your impeccable taste.
Below you find the top three phrases to learn:
If it rains heavily, Finns will state "sataa kuin Esterin perseestä." Direct translation: "to rain like from Ester's ass."
"Häviää kuin pieru Saharaan" means to vanish into thin air. Direct translation: "vanished like a fart in the Sahara Desert."
"Oma lehmä ojassa." Refers to a situation where you have a hidden agenda. Direct translation "to have own cow in the ditch."