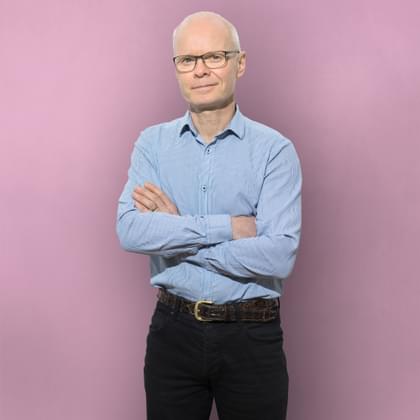 Tech
Arne Højgaard Poulsen
Head of Programme Management
Education
Bachelor's in Electric Engineering
Fun fact
I'm an avid beekeeper
My background
I grew up in a family and community in the western part of Jutland where hard work and long hours were the norm. At the same time, people cared about each other and everyone was needed and counted on. I have brought these values into my professional career and find that DC builds on many of the same values.
Why I wanted to work for DC
I love the DC culture, our values, the focus, the winning spirit and most of all the really strong team feeling everyone has.
What I do
I am a senior technology manager heading up the ETRM Programme Management team responsible for support, maintenance and further development of our core trade management system Allegro and the surrounding technology landscape.
My typical workday
Typically, my day is fully packed with meetings with project teams, stakeholders and vendors. Normally I finish with status reporting and planning for next day.
The best part of my job
I love putting plans into action and feeling the excitement and focus this brings to the members of my team.