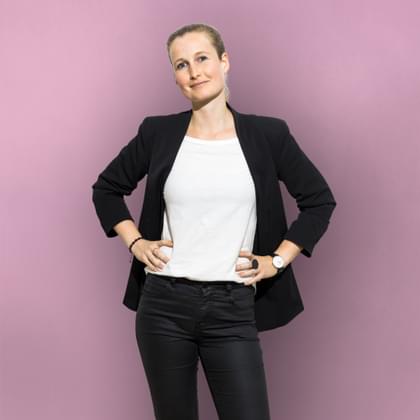 Business development
Mia Busk Hedegaard
Senior Commercial Business Developer
Education
Master's in Strategy, Organisation and Leadership
Fun fact
I'm a foodie with my own food blog
My background
I'm born and raised in Herning (or just outside), right in the middle of Jutland. I was never really sure what I wanted to work with and I'm still not sure where I would like to end up. But I have always had a very strong drive and a lot of energy, which, among others, meant having four different student jobs at the same time next to my study - I'm sure this helped me get the job at DC.
Why I wanted to work for DC
Actually, I did not even know that DC existed before I saw the job ad. And at the time, it was the only job ad that sounded interesting to me – a young and dynamic company within the energy industry, offering the possibility to take on a very diversified role, where I could see myself using many of my competencies and adding value.
What I do
I have had various roles in DC over the years, leading me to my current position as IT Partner and Project Manager. I can basically divide my work into three overall categories: First, Project management – primarily on minor IT projects. Second, supporting the IT management team with everything from strategy, HR and communication to identifying optimisation possibilities across the five IT teams. And finally, the third category covers internal consultancy tasks across the whole organisation.
My typical workday
At DC, there is no typical work day and to me, that's a big plus. However, most days are packed with meetings, which might sound boring to many people but not to me! Most of the meetings I attend are very action-oriented, focusing on ensuring alignment and solving problems and I'm often the one facilitating the meetings.
The best part of my job
Interacting and finding great solutions with so many skilled and dedicated people in a company where you get to put your ideas into action and see how it creates value!