Emil's career journey
A career in Danske Commodities can lead you in many different directions both in- and outside the company. We want to enable our employees to be the best possible versions of themselves, supporting whatever life stage they're in or ambitions they may have. Here, you can meet Emil and learn about his career journey.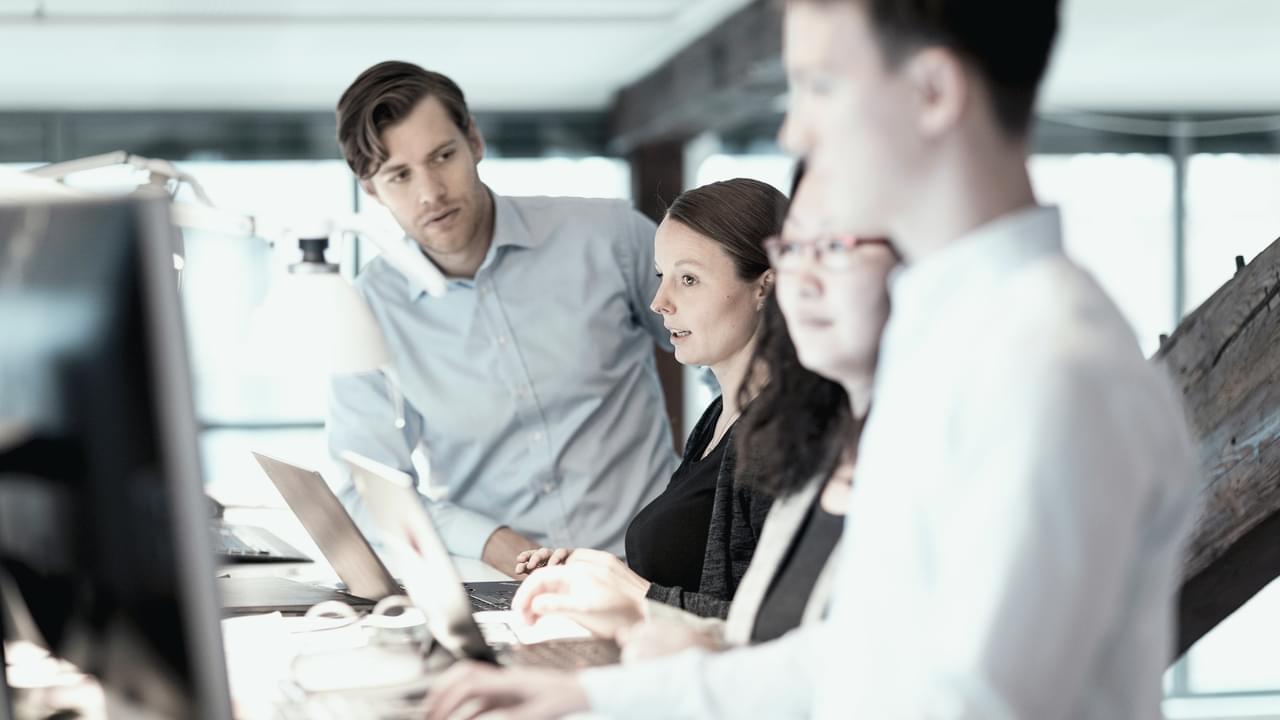 My career path in Danske Commodities
I joined Danske Commodities in 2013 as a Relationship Manager, covering Danske Commodities' wholesale customer business activities. Some time later, I shifted my focus solely to Danish assets as I became Senior Key Account Manager.

A year later, I moved from a customer perspective to the actual trading of the production when I joined Intraday as a prop trader. Building on this experience, I had the opportunity to join a new IT-project as Senior Business Analyst and bring my front office insights to the IT unit.

Some three years later, I was able to try myself as a leader when I became interim Manager, Head of Business Controlling in Finance & Accounting. That was a great experience which confirmed my interest in leadership and strategy. After my interim responsibilities were completed, I took the lead on the overall strategy for IT and then landed in my current position as Manager, Head of ETRM Center of Excellence.
Benefits from cross-organisational experience in my current role
The new ETRM sub-team was created to strengthen our ability to generate sustainable value from core business activities. Success in my current role thus require an ability to work closely with a vast network of stakeholders within and outside IT to decide how our solutions stay fit for purpose. Without an understanding of the DC value chain, I would not be able to deliver the necessary speed and quality when operating the system or implementing new enhancements.

My advice to those contemplating an alternative career journey
I would encourage you to consider an internal transfer as an opportunity to move out of your comfort zone and add some rocket fuel to your learning curve. Personally, I have found that you gain new skills and improve cross-organisational collaboration by breaking down silos, a win-win situation. What can you lose?