Overcoming the challenges of Europe's gas infrastructure
By optimising gas flows, energy traders like Danske Commodities played an important role in overcoming the inherent challenges in Europe's gas infrastructure during the energy supply crisis. Here, co-managers of Short-Term Gas Trading
&
Operations Nikolaj Ebbesen and Patrick Kristensen explain how the gas infrastructure was turned upside down in a matter of months.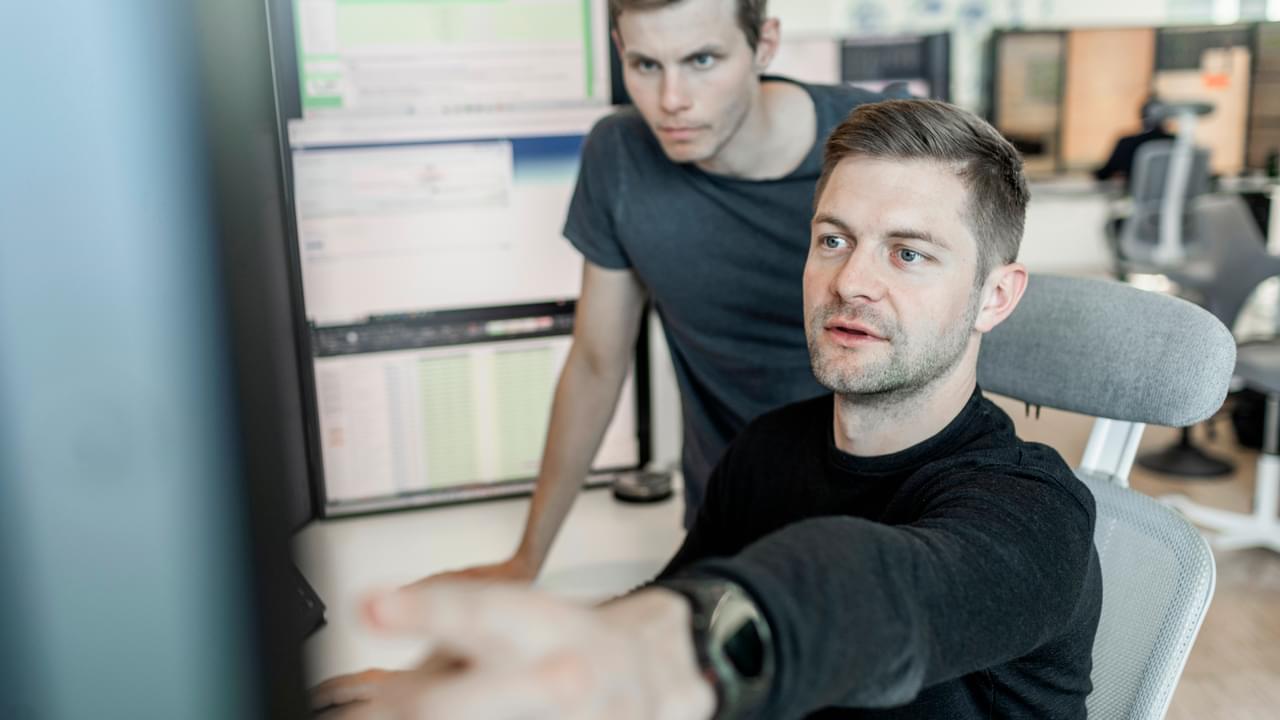 For decades, European gas infrastructure has been a vital component of the continent's energy supply. A complex network of pipelines has allowed natural gas to be transported from production sites in countries such Russia and Norway to millions of households, businesses and industries, while storage facilities across Europe are used to store gas during periods of low demand and release it when demand is high. This helps ensure a reliable supply of gas to consumers even during periods of peak demand or supply disruption.

However, when the flow of natural gas from Russia to Europe came to an almost complete stop following Russia's invasion of Ukraine, Europe was not only faced with the issue of replacing the 35-40% of its gas supply that previously came from Russia – it also faced challenges inherent in the gas infrastructure itself.
From the east to the west to the east
To ensure security of supply while decreasing its dependency on Russia, Europe sought to replace the inflow of Russian gas with liquified natural gas (LNG) bought on the global markets and imported from the US, the Middle East and Australia. But there were substantial physical limitations standing in the way, as LNG can only be imported into Europe through LNG terminals at harbours primarily located in Western Europe in countries such as Spain, France, Italy and Belgium. Moreover, the entire gas infrastructure was built to move gas from east to west – to the extent that some critical pipelines can physically only flow gas in that direction. In other words, it was impossible to flow the gas to the regions where it was needed most. Solving Europe's supply crisis meant the gas infrastructure had to be modified to flow gas in the opposite direction.

A specific example of this issue – and how it was partly resolved – can be found with the pipeline connecting Germany and France at the border village of Obergailbach. The pipeline was designed to send gas from Germany into France, but after months of modification, the flow was reversed and on 13 October France supplied Germany with natural gas for the first time. Other pipelines – like the one connecting Belgium with Germany – went from insignificant flows of natural gas prior to the crisis to suddenly playing a critical role and thereby causing a bottleneck in the system.
Optimising the flow
In the gas ecosystem, all participants play a vital part in ensuring that the flow of gas is as efficient as possible under the given circumstances. While French gas system operator GRTGaz is responsible for the modifications that allowed the German-French pipeline to flow gas in the opposite direction, energy traders like Danske Commodities optimise the flow and distribution of gas through trading, thereby minimising the effects of bottlenecks and ensuring that Europe got the most out of the gas available. Apart from trading and moving gas to where it is needed most, Danske Commodities also manages a significant gas storage portfolio and as per the guidelines laid down by the EU, we used these storages to ensure security of supply across Europe.

A sudden drop of 35-40% in the supply of gas to Europe was bound to have a substantial impact on prices – that would be true for any commodity. However, we can also safely say that without the efforts of energy market participants, the effect on prices would have been even more dramatic.
About Nikolaj Ebbesen
Position: Head of Short Term Gas Trading & Optimisation
Employed since: June 2018
Educational background: Master's in Finance and International Business
About Patrick Kristensen
Position: Head of Short Term Gas Trading & Optimisation
Employed since: February 2019
Educational background: Master's in Finance and International Business